Product Description
latex resistance band, latex exercise band
Latex Band
Features of LIBENLI latex band:
1. made of 100% natural and non-toxic latex imported from Malaysia;
2. latex material provides consistent stretch;
3. dyed by non-toxic granular pigment which is mainly used to dye children's toys;
4. can be stretced to 7 times of its original length;
5. helps to achieve many of the benefits of a reformer workout;
6. ideal for home use or group exercise;
7. adds upper and lower body resistance to mat work;
8. simulates many of the moves on pilates reformer;
9. for sculpting arms, legs and torso;
10. take-anywhere portability.
Introduction of LIBENLI latex band:
Our latex band is available in several color-coded resistance levels.
With our instruction manual, users will improve the range of motion and cooperation of muscle groups, and thus achieve goals for fitness or therapy.
Cost much less than other exercise equipment sold, while achieving similar results.
LIBENLI latex band is an ideal way to safely add the precise amount f tension, allowing for smooth, controlled movements. It helps users rehabilitate injuries, improve functional living and enhance athletic performance. Color-coded progressive resistance gives at-a-glance indication of progress from one level to the next. It is available in economical bulk rolls that facilitate cutting band length to patient requirement.
Check out the below info. for details please: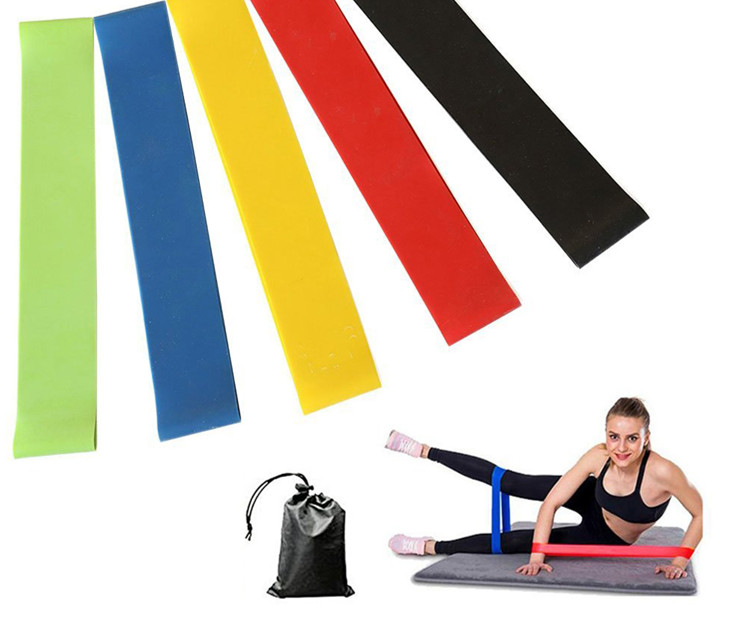 Pounds Resistance Chart (for reference)
No.

Size

(length x width x thickness)

200% of its original length

300% of its original length

400% of its original length

1.

1500x150x0.20mm

3.5lbs

4.9lbs

6.25lbs

2.

1500x150x0.25mm

4.0lbs

5.0lbs

6.50lbs

3.

1500x150x0.30mm

4.5lbs

5.63lbs

7.03lbs

4.

1500x150x0.35mm

5.5lbs

6.88lbs

8.59lbs

5.

1500x150x0.40mm

6.5lbs

8.13lbs

10.16lbs

6.

1500x150x0.45mm

7.3lbs

9.13lbs

11.41lbs

7.

1500x150x0.50mm

8.0lbs

10.0lbs

12.5lbs