synthetic football turf used for soccer fields
Features:
1. UV resistant and fire-retardent.
2. Can be used for indoor and outdoor.All weather applicable.
3. Human engineering design.
4. Space saver with spring auto tip up system
5. Meet with FIFA standard
Pile height

50mm

Yarn

11000Dtex PE

Backing

2pp+net

Secondary backing

SBR latex

Roll Width

4m/2m

Stiches

180/m

Gauge

3/4 inch

Roll length

25M or customizable

Feature

1) Natural appearance




2) Excellent performance, more natural




3) Comfortable




4) Good UV stability




5) Good water permeability




6) Easy installation and maintenance.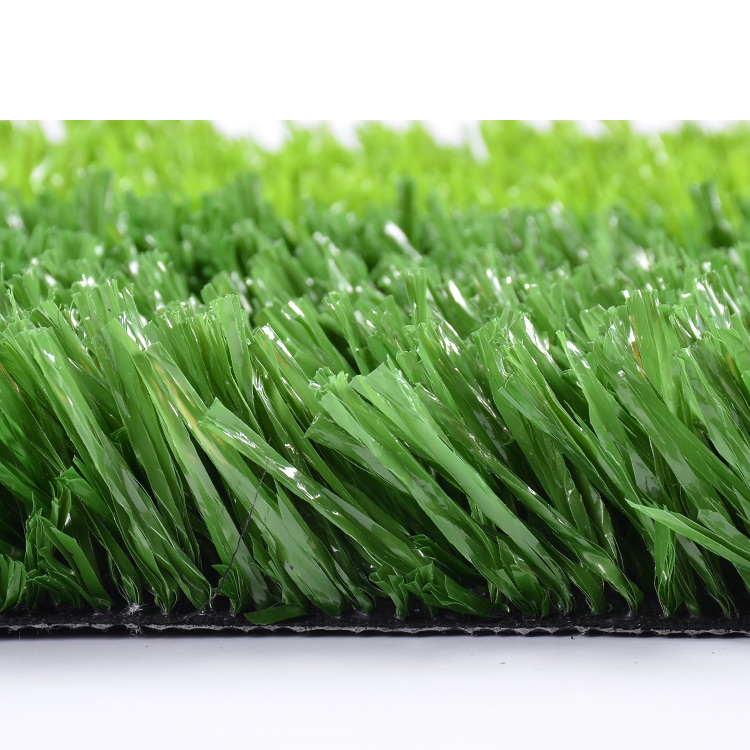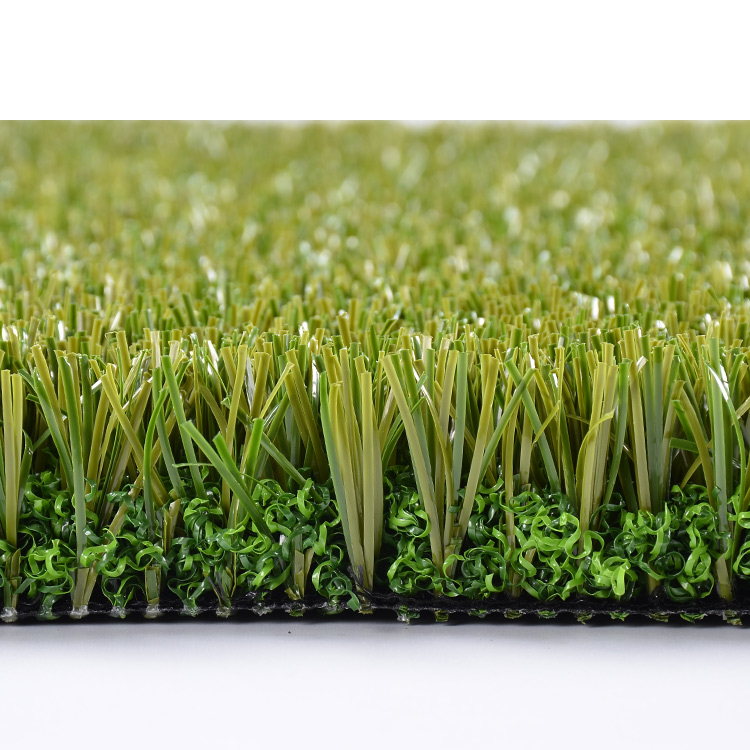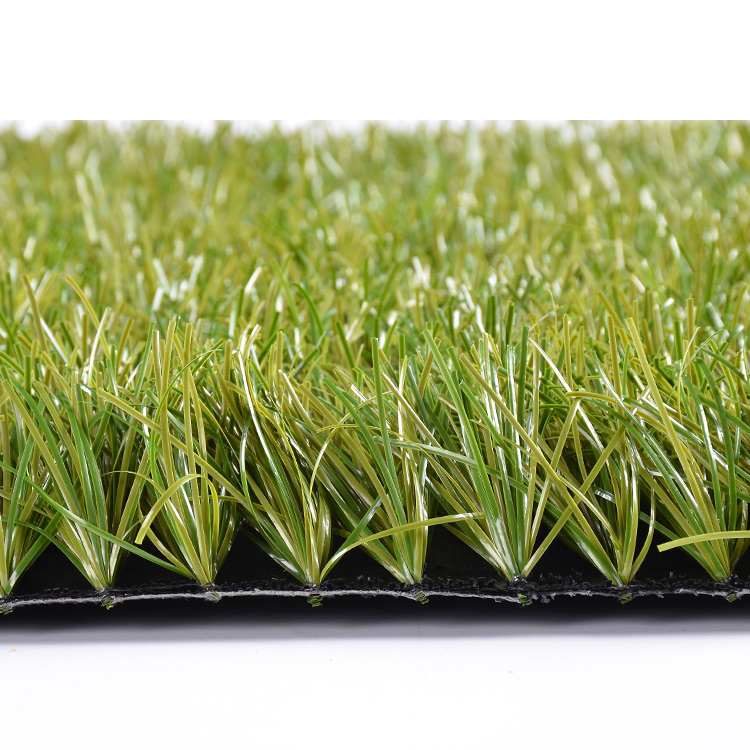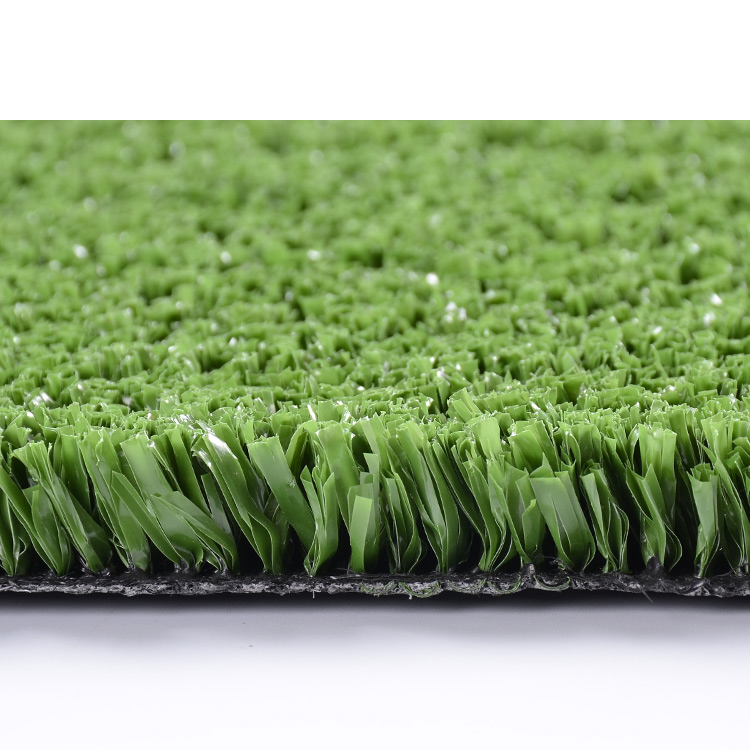 What kind of maintenance does it require?
For landscape the maintenancethat required is simple just keeping it clean. You can remove organic materials like leaves from the surface, typically by using a leaf blower or a lawn sweeper. Washing the synthetic grass occasionally can help keep dust and dirt making it appeared like faded. Rain will naturally serve this function.
Is it safe for children to play on the synthetic grass?
Kids can play safely and we are sure they will love it. Synthetic grass is softer and safer than the real grass, since there are no pests or fertilization chemicals. Finally you can forget about stained or torn pants and scraped knees.
Is there any possibility for the weeds to grow through it?
Weeds cannot grow because we use weed barrier in order to prevent them from growing through the synthetic grass. Although in rare situations if you find any weed, you can easily brush it away with a leaf rake.
Does synthetic grass fades or torn up?
The procedure and the material that the synthetic grass is made off, has built-in UV protection that allows it to hold its color under any weather condition. Our warranty covers degradation from ultra violet radiation from the sun for 5 years
How long does it take to install?

An average landscaping area might take 2 to 3 days,sport grass according how big the field , as it need infill particle
Will I need to replace it soon?
This depends upon the application and how much use the synthetic grass has to withstand.
We provide 5-8 years warranty, but with the proper care and maintenance it is known that it can be last for longer.
What happens with the rain water?
you do not have to worry about the rain, since it is specially design for these situations and applications. It does not retain any water and it drains very easily, since the synthetic grass allows vertical drainage and our products are water permeable.
Are rubber and sand infill harmful for children or pets?
The materials we use are non-toxic and cannot harm even if swallowed.

Will the seams be visible?
The way we are placing the seaming tapes don't allow them to be visible. We use glue specially selected for our outdoor applications. The seams are done with care, so you won't be able to see or detect them.

What holds the artificial grass down?
Silica's sand weight helps to hold the synthetic grass down and stabilize it.

Do I need to worry about insects?
The synthetic grass is characterized by a sterile environment. Also in soil installations we use weed barrier that's not only prevent the weeds from growing up, but helps to separate the base materials from the native soils and underground pests.

What is the procedure we must follow if we want an offer for our lawn?
We can offer you a free with no-obligation estimation for the application you want. Once you contact us we will arrange the samples . He would inform you on the basics of the synthetic grass model you will choose, like stitch rate, tuft gauge, pile height and the material Dtex. You won't have to worry about what model of synthetic grass would be better for your case
At what sort of base can I install the synthetic grass?
Synthetic grass can be installing in any sort of base. The only thing that differs is the procedure that we have to follow every time.